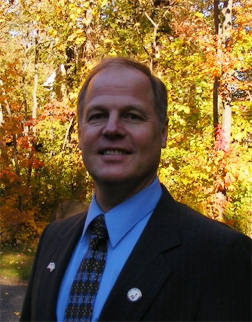 Representative Dan Itse is the husband of Lisa and proud father of five grown children. He has been a New Hampshire State Representative since 2000.
Dan has served on the Legislature's Children and Family Law Committee and as chairman of the Committee on Constitutional Review and Statutory Recodification. He votes consistently in strict accordance with the United States Constitution and the New Hampshire Constitution and boasts an attendance record that is among the highest.
A registered professional engineer in both New Hampshire and Massachusetts, Dan's educational background includes a Bachelor of Science degree and a Master of Science degree in chemical engineering from Worcester Polytechnic Institute.
He is responsible for the development of a number of technologies for protecting the environment while expanding power generation and industrial activity. He holds patents on one of the most widely used low emissions burners for coal-fired power plants, a low emissions combustion system for waste-to-energy, a process for disposing of heavy metals, and a device for improving the injection of chemicals for reducing air pollution from power plants.
Representative Itse served for ten years on the board of the national Heritage Center for Constitutional Studies and is credited with helping inspire the Tea Party movement. He has appeared on radio and television with Glenn Beck, on Fox and Friends and has been interviewed by Fox 25 in Boston and by Alex Jones. He also participated in a Cato Institute colloquium on the power of States to limit the scope of an Article V Constitutional Convention.